Assisting you in creating, constructing,
and executing advanced and robust
business intelligence solutions
Data driven consulting services to maximize your return on investment through the utilization of technology platforms, including design, build, and configuration, is reinforced by our fundamental technical services. This enables us to collaborate with you to unleash the full potential and value of your business.
BLACKBOARD BUSINESS INTELLIGENCE
Make your business smarter
Blackboard BI specialises in business and data analytics. We are experienced in providing Business Intelligence solutions globally in the Mining, Retail, Oil and Gas, Insurance, Utilities and Banking industries. Blackboard BI is a Global partner of Hitachi Energy, previously ABB Power Grids and Mincom. We are not software centric and support many different solutions like SAP Business Objects, SAP BI, SAP Analytics Cloud, Microsoft Azure, Power BI, MS Power Apps. Tibco Jaspersoft, Oracle, etc.
Our Cloud Optimisation practice can help you to save cost, optimise processes, ingest, and integrate data smarter, and embed policies, procedures, monitoring and reporting for governance, risk and compliance. Blackboard helps customers with cloud maturity growth in a responsible and transparent managed journey.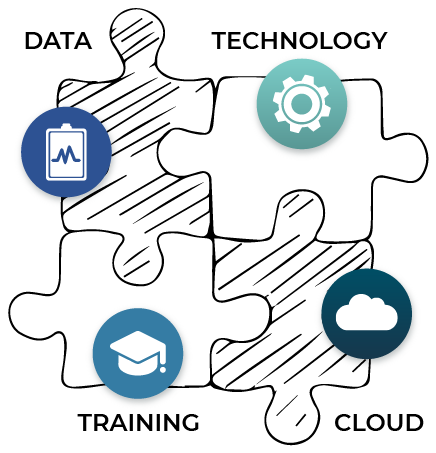 Business insights that move clients beyond
Blackboard BI's experience and technical expertise in the Mining, Utilities, Retail, Financial and Energy domains allow us to deliver a practical program of work underpinned by business intelligence. By combining qualitative and quantitative data and value analytics our consultants offer business insights that move clients beyond just information to real action.
A real world case study on digital transformation
Learn about how we migrate a client's data objects from on-premise to cloud and helped manage the transition to a highly efficient digital solution that improved business performance and delivered greater value and a return within 6 months.
Get started on your digital transformation
Get in touch with one of our expert consultants to find out how we can help you move your business into the future